Browse through Isabel's work and be enchanted. Enjoy the mingling of African scenery, wildlife and people, and her ornamental fantasy and characters. One could be forgiven for expecting one of her characters to appear while sitting at a waterhole in the Namibian Bush.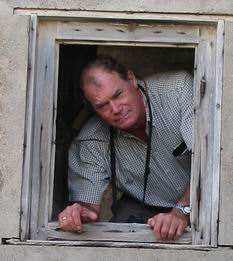 Siegfried
(Isabel 's agent)
Apart from her incredibly fine grained detail work, the most amazing feature of this artist is her versatility - not only in the variety of motives, but also the diversity of media which she employs. In addition to her already legendary guinea fowl paintings, wildlife, portraits and elves, she has recently painted flowers and Azorean island scenes. She works mainly in water colours, silk paintings, pastels, and paintings behind glass.
Come in, meet the artist and browse through the gallery.